Natural Charcoal Face & Body Soap
A perfect fusion of activated bamboo charcoal and organic coconut oil that gives your face a natural detox and gentle exfoliation. With a combination of pure & authentic oils this 100g soap bar works wonders for problematic skin.
---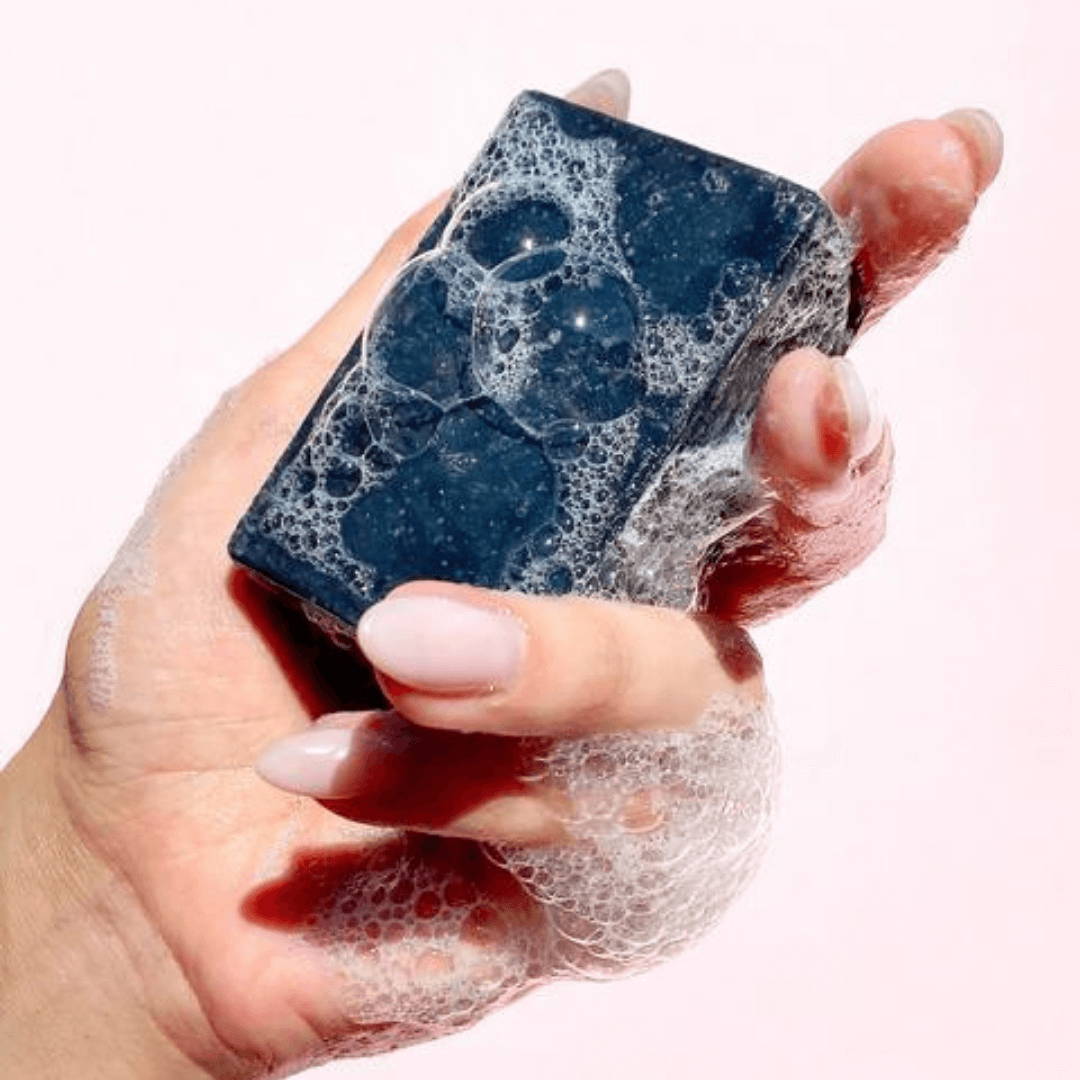 Perfect for cleansing & purifying skin before you shave or as part of your daily cleaning routine.

For normal to oily skin

SLS, Palm Oil & Toxin Free

Cruelty Free & Vegan Friendly

Handcrafted in the UK
Ingredients: Coconut Oil (Sodium Cocoate), Olive Oil (Sodium Olivate), Sweet Almond Oil (Sodium Almondate), Avocado Oil, Water (Aqua), Glycerin (Naturally-Occurring), Kernel Oil (Sodium Kernelate), Activated Bamboo Charcoal Powder - 100% Naturally Dervied Ingredients
Need support? We're here!
Bamboo soap
I can't recommend this soap enough. We bought it for my preteen son as his skin was starting to need more than just water. My husband started to use it, and then I tried it and now I don't use anything else! It is nice and foamy, it's lasts for ages and the thing that amazed me is that it doesn't dry the skin at all. I have no plans to buy anything else ever again :)
Makes my skin feel great
Far more sustainable than my plastic bottles of facewash and actually does a better job! I don't have particularly bad skin so can't comment on the effectiveness that way but it makes my face feel clean and soft and doesn't feel like its dried it out so its a win win 🙂
A very good find!
I have recently bought this,because I want to use more eco-friendly and ethical products and use less plastic.This soap smells lovely,it's gentle on the skin and it leaves it feeling soft and clean.I really like it and I would recommend it!
Fresh smell
We are transitioning to plastic free products and are currently testing numerous soap! This one smells really fresh and offers more uses per bar that some of the other products we have tried
Bamboo charcoal soap
Fantastic soap bar, enjoyed by both me and my partner, despite our very different skin types (very oily/normal to dry)! Works really nicely on his beard, leaves skin fresh and smooth, smells great and lasts forever!
Good service
Good service and great product.
It's a Christmas present for a family member, so I haven't tried it out, but I know from reading the description of it, that they will be happy with it.
Amazing soap
I bought this to try and be more eco and not use face wash from a plastic bottle. I love it and am so glad to have made the swap. As an unexpected bonus it has removed the blackheads that have plagued my nose for the past 25 years!
Love this!
2nd time I've ordered the bamboo charcoal soap. It arrived quickly and no plastic packaging! I really like the soaps smell. My skin is squeaky clean but not dry and appears more 'balanced'.
What we picked for you...