Bamboo Toothbrush | 3 Pack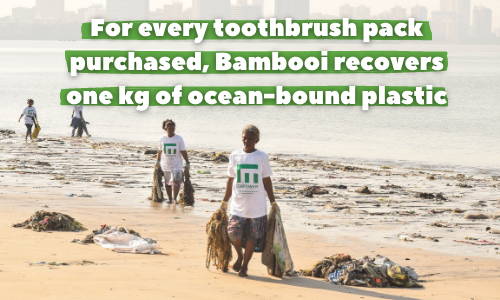 ...kilograms of ocean-bound plastic recovered so far!
The original plant-based toothbrushes that are taking the UK by storm - helping everyone choose the better alternatives and improving their daily routine. They clean just as good as the best plastic toothbrushes, if not better!
Now available in 3 brand new colours: Bambooi Green, Perfect Pink & Baby Blue!
---
Sustainable product made affordable
...and we made no compromises.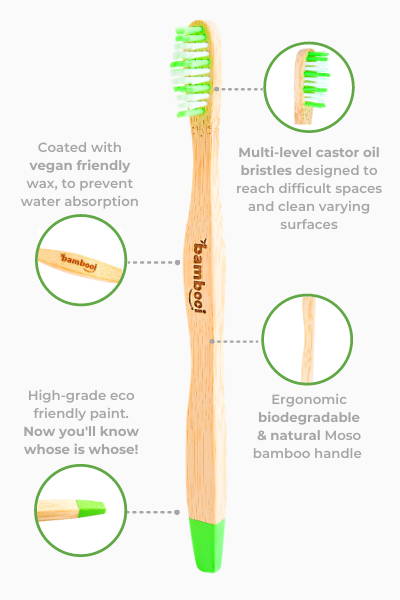 Nylon 1010. 100% derived from vegetable oil (castor bean)
Safety information:

Children under 3 years old should be supervised during brushing. DO NOT share your toothbrush with others.

Replace your toothbrush every 2 - 3 months or after illness.

Directions:

Clean teeth gently 2-3 times daily. Rinse toothbrush thoroughly after each use removing any remaining paste and debris.

Dry thoroughly before next use.
Need support? We're here!
Great Price
Very reasonable price and saves on postage if you want to stock up on toothbrushes. I actually got these ones for free due to a mix up with my order. Great customer service.
Great toothbrushes
So glad Bambooi brought out the multiple colour range! My family can now tell whose toothbrush is whose :)
What we picked for you...