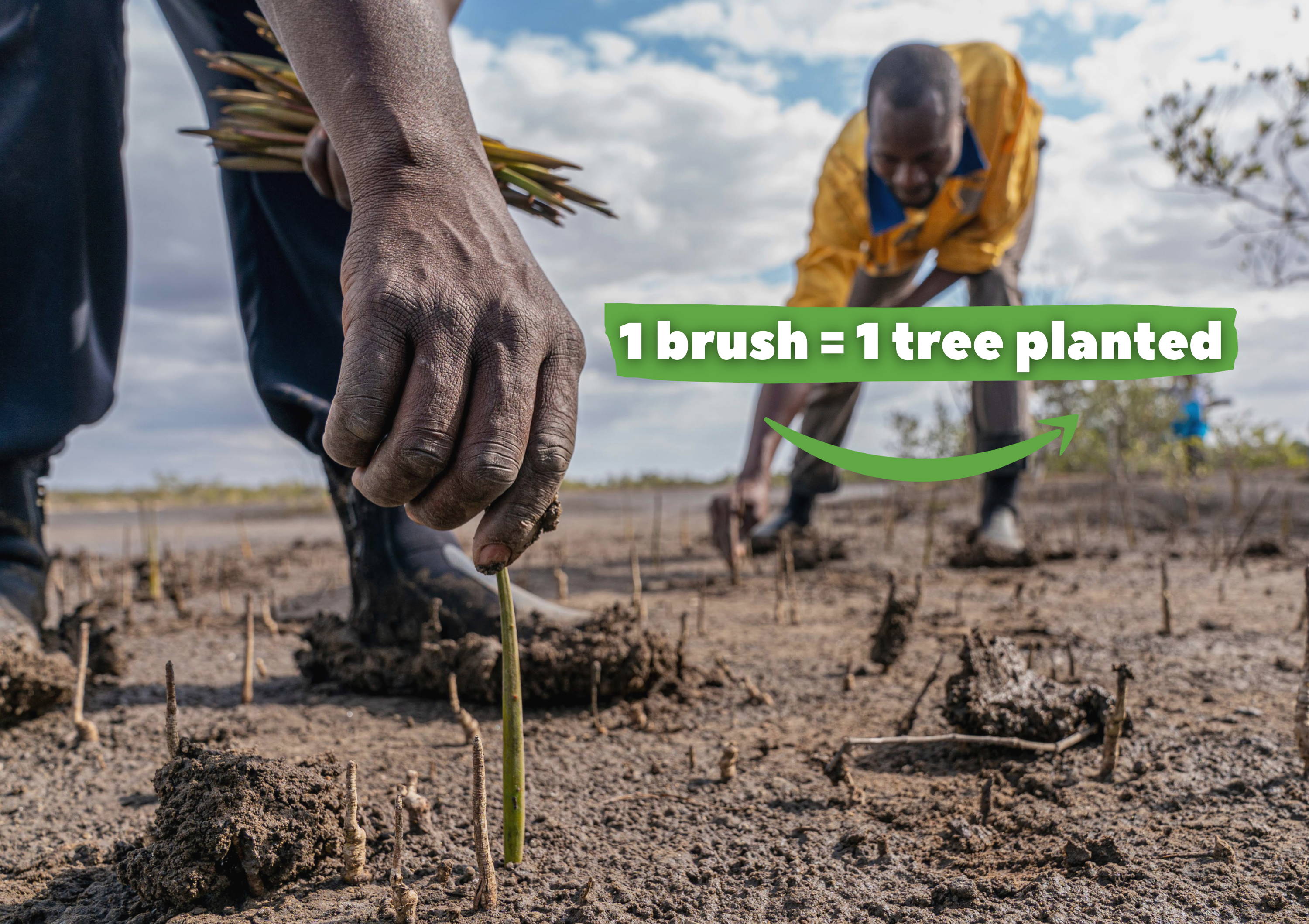 The original plant-based toothbrushes that are taking the UK by storm - helping everyone choose the better alternatives and improving their daily routine. They clean just as good as the best plastic toothbrushes, if not better!
---
Bristle type: Soft-Medium
Bristles: <68% Bamboo fibre, >32% synthetic fibre
Handle: 100% Organic bamboo
Safety information:

Children under 3 years old should be supervised during brushing. DO NOT share your toothbrush with others.

Replace your toothbrush every 2 - 3 months or after illness.

Directions:

Clean teeth gently 2-3 times daily. Rinse toothbrush thoroughly after each use removing any remaining paste and debris.

Dry thoroughly before next use.
Need support? We're here!
Excellent!
Just received my first order. Excellent products and fast delivery. Will certainly use again and tell all my friends. Thanks so much!
It's a very light toothbrush , very comfortable to handle. The fibre could be a bit softer. Great value!!!
Great value
Great value, quality & service
Biodegradable
Great value bamboo toothbrush, arrived quickly. Love that all the packaging and the toothbrush when I've finished with it are biodegradable
Good quality, sustainable tooth brushes
The toothbrushes are very high quality. I have been meaning to go to a softer brush for some time, which is supposed to be better for your teeth and it does not take off all the enamel.
The toothbrush feels a little different which helps remind me not to brush my teeth for so long. Despite having softer bristles, I have found that the brushes last longer than my usual plastic tooth brush (probably because I am not brushing has hard). I have been using the brush for a couple of weeks and have so far not had any problems with bristle lost.
Very pleased and glad there are sustainable products to use for a very reasonable price. Whislt there is a supply of bamboo toothbrushes then I doubt I will ever go back to the plastic.
I loved all the things I got, they came quick and the packaging was all biodegradable which was a nice touch. The people I spoke to were friendly and professional. All in all definitely worth it.
Great friendly service!
Dealt with my customer order issue with speed and great friendly service! Trustworthy and friendly, caring brand would recommend 👍
Faultless service as always
I return time and time again to Bambooi thanks to their friendly customer service, affordable items and above all else their outstanding quality and dedication to producing sustainable and durable items. Love them! ❤️
Great toothbrush
A perfect bamboo toothbrush. My kids like them too. Great price and they arrived early.
A good one
This is far the best bamboo toothbrush I've tried.
What we picked for you...